FORSYTHS has been a trusted advisor to generations of families in Mackay and Queensland since 1949.

John Forsyth who emigrated from Scotland with his parents, became a teacher in Mackay. Many of our older clients still remember being taught by John.
During WW II John joined the RAF and rose to the rank of Squadron Leader and won several bravery awards including the DFC.
After the war John studied to become an accountant and in 1949 he bought a small bookkeeping service in Wood Street where he was joined by his brother David Forsyth and Aldo Romagnolo.
They became a major part of Mackay's business community and for 60 years it was common to have clients lined up and down the steps or in the streets because their advice was so highly regarded. They still found time to be involved heavily in the community with John, Aldo and David working with the Show society for many years when the show was the premier social and business event in Mackay.
In those days the firm acted as Australian auditor for a lot of overseas companies who owned businesses in Mackay. Many local businesses involved in milling, exporting and even some of the larger department stores were owned by European companies and FORSYTHS was retained to audit these companies and send financials overseas for presentation to the owners.
FORSYTHS also had one of the largest insurance agencies in Australia and it was one of the biggest single office tax agencies in Australia (before the introduction of multinational tax preparers) and it still remains a major tax agency to this day.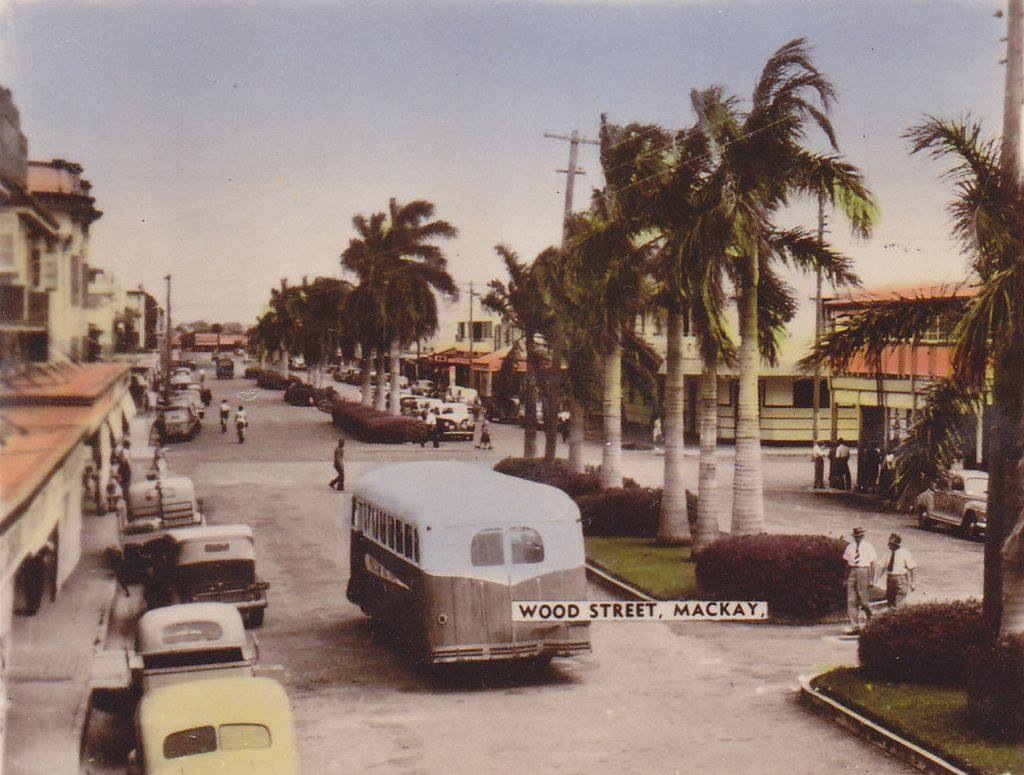 FORSYTHS operated as the agents for the Lloyd Triestno shipping line to arrange passage for clients to Europe. In those days flying was almost unheard of and most international travel was done by ship.
David was also an amateur boxer, played rugby league for Magpies and was an enthusiastic sailor. Later golf and swimming became his passion and he became the national treasurer for Masters Swimming.
Aldo was of Italian heritage and was extremely important at a time when many residents had limited knowledge of English. Aldo was relied upon as the main source of honest advice for the Italian community in Mackay. That is still a reason why FORSYTHS has such a varied clientele from the Maltese, Italian, South Sea Islands, Indigenous and Australian communities.
Aldo was treasurer for the trotting and greyhound associations and also a champion Hydroplane (very fast dangerous speedboats) racer and races were held in the Marian Weir as well as around Queensland.
In the 1980s John retired and David's son Frank left a position with Price Waterhouse to join the firm. He was progressively joined by Gerry Yates, David Coxwell, Robert Forsyth, David Romagnolo, Ed Pace and David Forsyth. All had worked in business outside of the company before joining the firm.
The firm has maintained a policy of employing and training accountants who are identified as being willing to learn and be supportive of their clients.
FORSYTHS was an equal opportunity employer before the concept became fashionable and today the staff are equally balanced between males and females.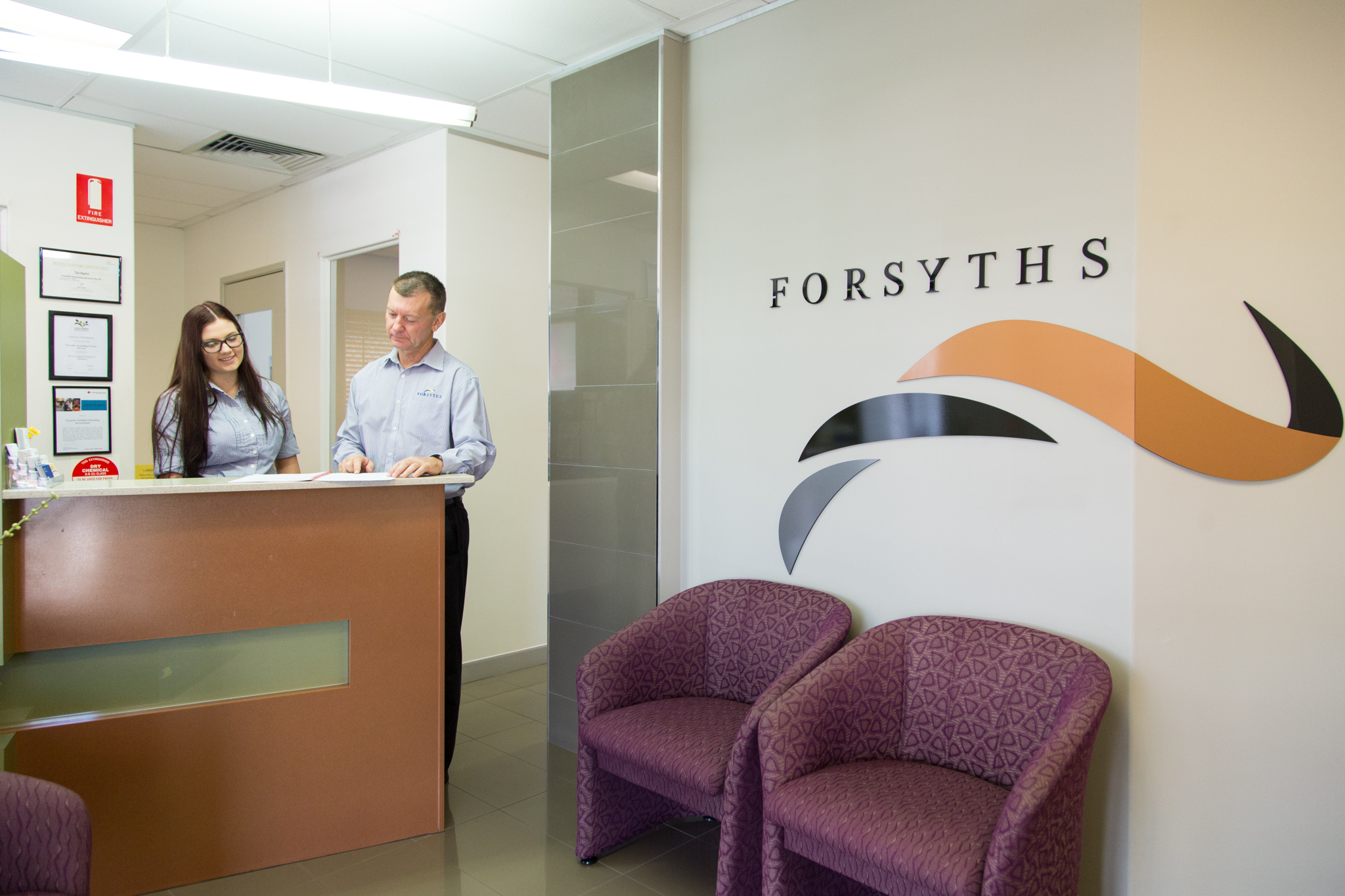 FORSYTHS encourages each accountant to specialise in one or two areas as well as train in general taxation and business matters. As a result we build up levels of expertise in a whole range of important business areas such as land tax, due diligence in business purchases, accounting software, farm valuations etc.
Training is an important part of FORSYTHS and is one of the most expensive costs to our office. Every accountant (as part of professional development) is required to spend many hours in a multitude of structured conferences and accounting development courses each year.
We hold weekly training courses where the accountants are presented with problems. The team then looks at all the possible solutions.
Every accountant is required to spend several hours per week on one-on-one training with the Senior Partners and the mentors.
The Senior Partners also spend countless hours each week reading updates, court cases and tax office rulings to ensure they stay up to date.
All the staff at FORSYTHS are involved with (and often help run) various local bodies and sporting groups such as The Mackay and Black Springs Golf Clubs, Mackay and Kurrawa Surf Life Saving Clubs, Hockey associations, Basketball associations, Fishing clubs and magazines, Gun clubs and Bowls clubs.
When FORSYTHS started most clients had only very basic knowledge of business and taxation. Because FORSYTHS was a trusted part of the community the trust was there and they relied on FORSYTHS for all financial advice and would rarely make a decision before running it past one of the boys.
To this day retaining the trust of our clients remains one of our major goals and achievements. FORSYTHS endeavour to provide a quality service with the best interests of our clients in mind and still charge a competitive price for that service.
Today the firm has over 3500 individual and business clients.
---